Network and collaborators
In 2017, 382 researchers from 48 countries worked at IIASA. With its global research network of over 3,500 scholars comprising collaborators, alumni, and visitors from different countries and disciplines, the institute provides science based insights into critical issues with global significance.
alumni from 94 countries, among them leaders in academia, government, and the private sector
advisory boards and steering committees incorporating IIASA researchers
externally funded projects where IIASA was lead or partner
journal articles in collaboration with over 1,600 coauthors from 159 institutions in 65 countries
Research network
 IIASA has a worldwide network of 3,500 scholars who contribute to research by collecting, processing, and evaluating local and regional data that are integrated into IIASA models. The institute has over 830 research partner institutions in member countries, and works with research funders, academic institutions, policymakers, and individual researchers in national member organizations.
Visitors In 2017, 2,421 associates and scholars visited IIASA to do research, collaborate with the institute's research programs, and to attend IIASA-organized events. Of these visitors, 1,831 were from member countries.
Meetings and events In 2017, IIASA scientists hosted or coordinated 98 events worldwide. Of these, 77 were convened in Laxenburg. The events were attended by a total of 1,942 participants, of which 1,448 were from member countries.
Alumni Association IIASA has 4,028 alumni from 94 countries, 25% of whom are actively involved in the institute's scientific activities. Many alumni are leaders in academia, government, and the private sector. The Alumni Association aims to connect former staff with current IIASA colleagues, thus providing numerous channels to support the institute and its work.
Distinguished Visiting Fellows The institute welcomes visits by eminent scholars from around the globe. Sir Peter Gluckman became a Distinguished Visiting Fellow in 2017.
Alpbach–Laxenburg Group Founded by IIASA and the European Forum Alpbach, the group continued its strategic partnership in 2017, bringing together some of the world's best minds from government, academia, business, civil society, and the arts. These science‑based, policy‑centered deliberations focused on how to enact transformative change towards enhanced sustainability and equity.
Visitors and conference participants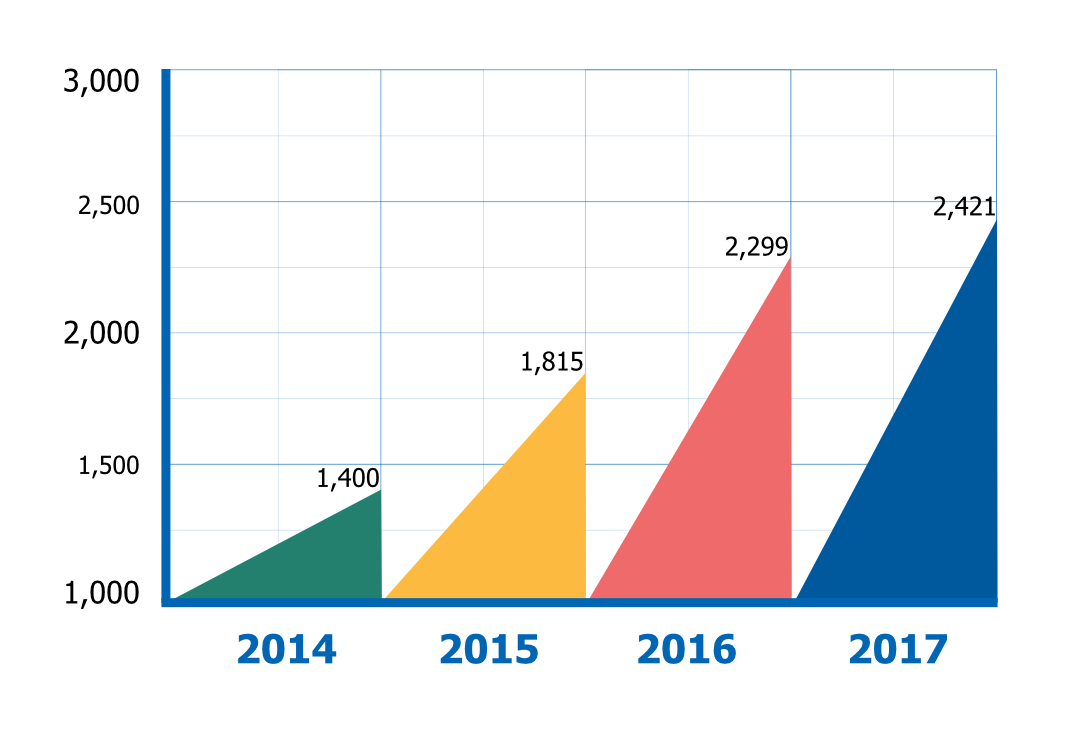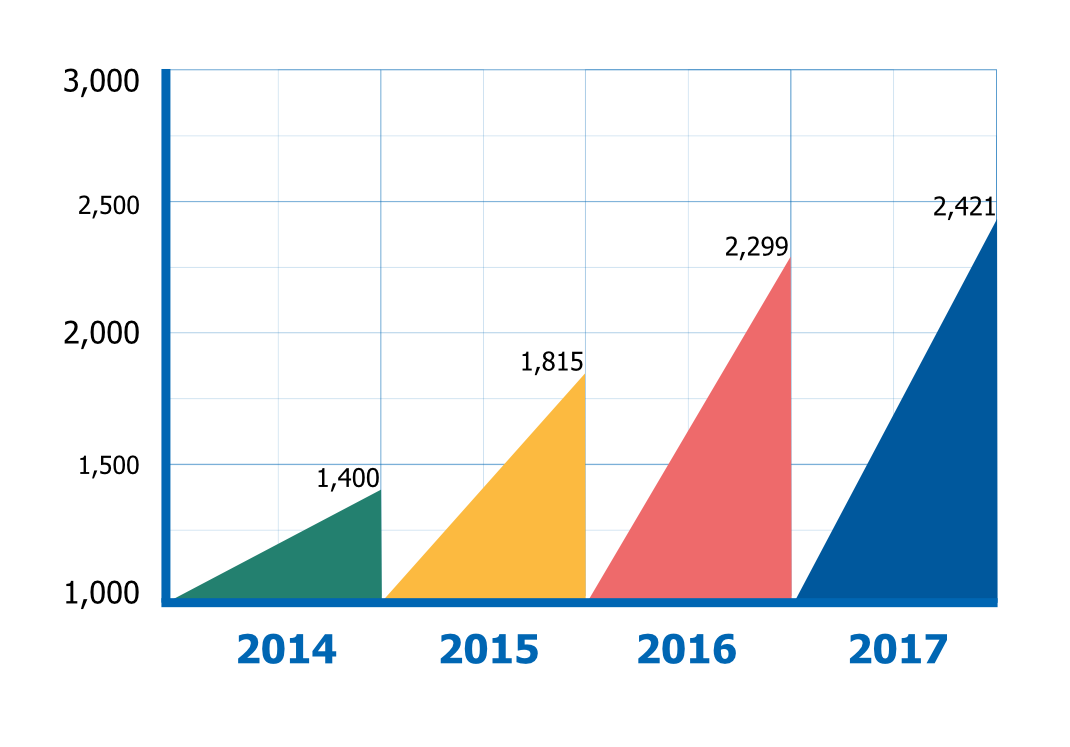 Strategic partnerships and collaborations
In 2017 IIASA launched a strategic partnership with the Organization for Economic Co-operation and Development (OECD). The partnership aims to combine the world-renowned scientific expertise of IIASA with OECD's powerful analytical capacities and unique political access and influence. This will not only facilitate the development of innovative models and methodologies to tackle systemic risks and harness cross-cutting opportunities, but also bring these concepts closer to real-life implementation in view of reaching the UN Sustainable Development Goals.  At the same time, the partnership will promote systemic thinking across the OECD to cope with today's pressing demands.
In addition, IIASA signed strategic Memoranda of Understanding with the International Food Policy Research Institute and the Royal Scientific Society of Jordan, as well as a number of agreements on specific research collaborations with, among others, the Russian Foundation for Basic Research and the US National Renewable Energy Laboratory. Furthermore, an innovative partnership was launched with the food manufacturer Ferrero, who will fund research looking into the sustainability of palm oil.
During 2017 IIASA also provided scientific support to the Austrian Chairmanship of the Organization for Security and Co-operation in Europe.